Eggcorns are words that people have mis-heard and repeated, creating their own words.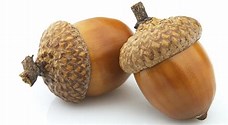 EGGCORNS
Here are a few eggcorns that I have found when editing (correct words are in parentheses):
Adverse to (should be averse to)
Bare in mind (bear)
Bold-faced lie (bald-faced)
Collaborating evidence (corroborating)
Death throws (throes)
Enact revenge (exact)
Expatriot (expatriate)
Marshal law (martial)
Rod iron (wrought iron)
If you'd like to see my long list of eggcorns along with explanations, just send me a note.
Homophones
If you break down the word, homo (same) and phone (telephone), it sounds like a homophone would be a single-line landline. Nope! Homophones are words that sound the same but are spelled differently and have different meanings. Here are a few common mistakes:
Bear/bare
Break/brake
Great/grate
Hear/here
Hole/whole
Its/it's
Lead/led
Past/passed
Rain/reign/rein
Role/roll
Stock/stalk
They're/there/their
To/too/two
Waste/waist
Whose/who's
You're/your
These words are frequently mixed up, and even spell/grammar check programs do not necessarily catch them. For example, when I was making this list, Word marked "bare arms" as incorrect and suggested "bear arms" instead. If I were discussing the furry arms of a bear, then it would be "the bear's arms." Sheesh. (Note: bear means the animal or the verb meaning to carry, support, endure, or give birth.) If you would like to see my ongoing list of homophones, including some words that have explanations and memory cues, just send a note.